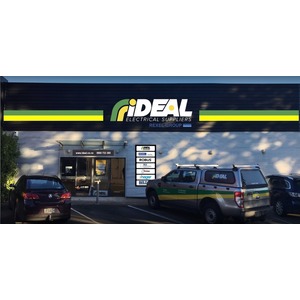 Cambridge
Address

Unit B, 32 Lake Street
Cambridge
3434
New Zealand
Phone
07 949 7050
Email
cambridge@ideal.co.nz
Business hours
Sun: Closed
Mon-Fri: 7:30 AM-5:00 PM
Sat: 8:00 AM-11:00 AM

Branch Description
Ideal Electrical's Cambridge branch has a wide range of items, we service the needs of the Reseidential, Commercial and Industrial and Technology sectors including electrical contractors, utlities, power networks and data/communication sectors.
We have 48 branches nationwide and national distribution centres to provide you support and resources where-ever the job takes you, providing great scope for all different projects.
With over 400 staff including we have the expertise and knowledge to give you the very best service.
If you have an existing Ideal trade account you can easily register here for a webshop login, for quick and easy ordering, see live prices and stock availability across all branches.
Using the webshop you have access to your account pricing to conveniently order any product and have these delivered straight to site or collect it from a branch near you. With a webshop login you can easily access your account history, for invoices, statements, pricefiles and order details.
With our soon to release app, you will be able to quickly scan your goods in the store and avoid queuing at checkout. Adding more time and value to your business!